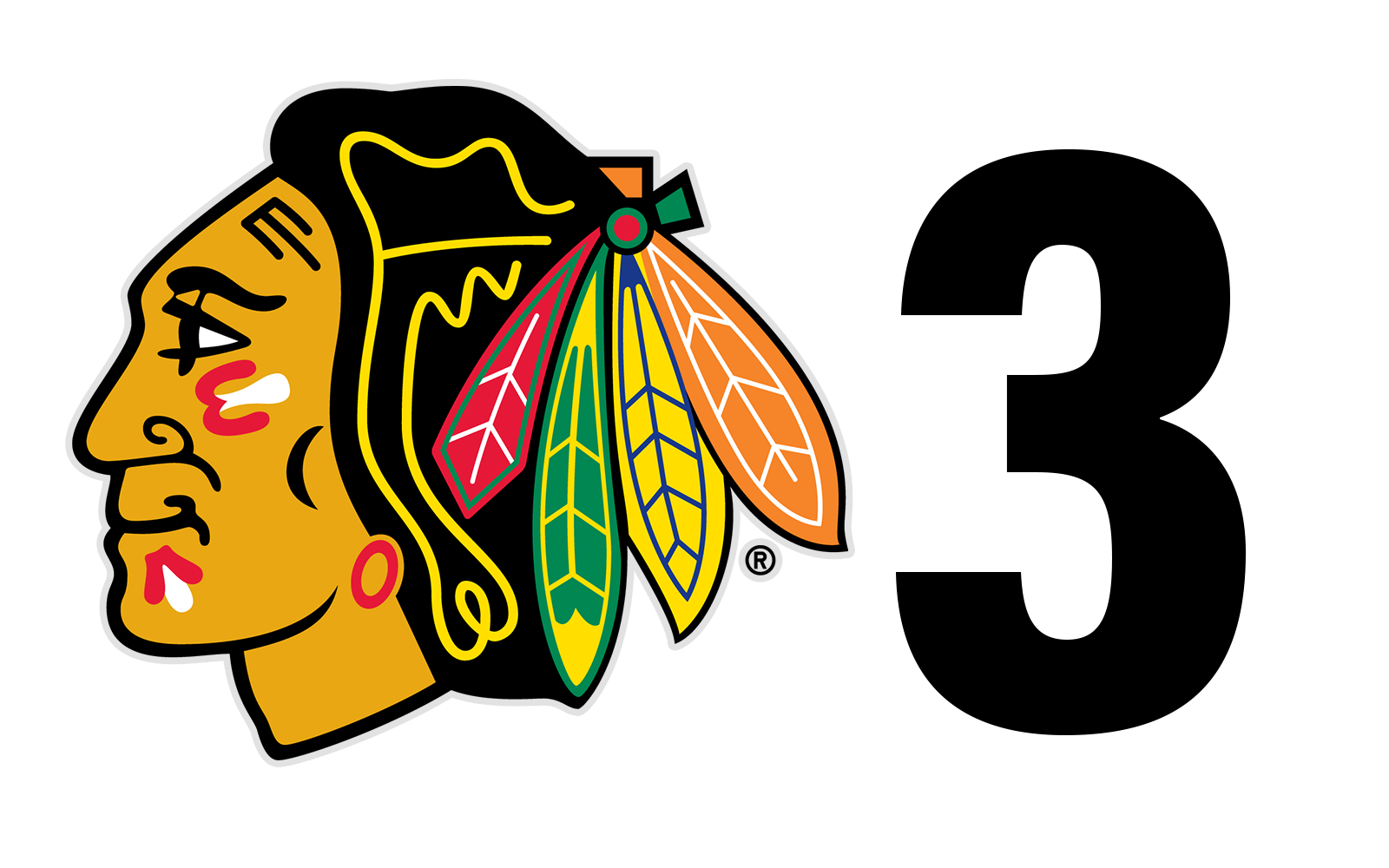 REWIND
GOALS & HIGHLIGHTS
FIRST PERIOD
The game is underway in Chicago!
With five minutes to play, the Devils and Blackhawks are still each looking for their first goal of the game. The Devils lead the Blackhawks in shots 7-3.
END-OF-PERIOD STATS
SHOTS: NJ 10, CHI 4
POWER PLAY: NJ 0/1, CHI 0/1
SECOND PERIOD
1-0 DEVILS, NJD GOAL: Hamilton (Palat, Hughes) 6:19
Dougie Hamilton scores his 20th goal of the season with a 97.7 mph shot. The goal was Dougie's 70th point of the season while Jack Hughes' assist is his 88th point.
1-1 TIE GAME, CHI GOAL: T. Johnson (Raddysh, Dickinson) 7:45
Tyler Johnson ties the game at one. 
2-1 BLACKHAWKS: CHI GOAL: Reichel (Athanasiou, Raddysh) 13:58
Blackhawks take their first lead of the night with a shot from the high slot, redirected by Reichel
2-2 TIE GAME : NJD GOAL: Haula (Meier, Hamilton) 15:31
Timo Meier makes an incredible play around the Blackhawks net and Erik Haula picks up the rebound to tie the game at two. 
QUICK NOTE: Erik Haula has goals in three consecutive games. 
3-2 DEVILS: NJD GOAL: Boqvist (Hughes, Bratt) 18:28
Jesper Boqvist splits the defense in close for his ninth goal of the season. Jack Hughes picks up with 89th point of the season with the primary assist. 
END-OF-PERIOD STATS
SHOTS: NJ 26, CHI 13
POWER PLAY: NJ 0/1, CHI 0/1
THIRD PERIOD
4-2 DEVILS: NJD GOAL: Graves (Haula) 5:17
Ryan Graves doubles the Devils lead.
4-3 DEVILS: CHI GOAL: Anthanasiou (Toews, Zaitsev) 9:03
The Blackhawks get back within one on Anthanasiou's 16th goal of the season.
5-3 DEVILS: NJD GOAL: Meier (Severson) 16:04
Meier completes a wraparound this time, sneaking the puck in past Stalock for his second of the game
6-3 DEVILS: NJD GOAL: Mercer (Hischier, Tatar) 17:58
Dawson Mercer hits the empty net to take a stranglehold on the game
END-OF-GAME STATS
SHOTS: NJ 40, CHI 17
POWER PLAY: NJ 0/1, CHI 0/1
POST-GAME INTERVIEWS
"We turned it on. Fun way to get two points."

🎥 Meier: https://t.co/mTqczjYYiE
🎥 Hischier: https://t.co/0Wx3OKd5ro
🎥 Boqvist: https://t.co/MuYwXY4FdQ
🎥 Ruff: https://t.co/mPVKUUgexD#Sponsored | @Genucel pic.twitter.com/9zbMRdmQKW

— x – New Jersey Devils (@NJDevils) April 2, 2023
DEVILS LINEUP
Meier-Hischier-Mercer
Palat-Hughes-Bratt
Tatar-Haula-Boqvist
Wood-McLeod-Sharangovich
Siegenthaler-Hamilton
Graves-Marino
Bahl-Severson
Blackwood
Vanecek
BLACKHAWKS LINEUP
Reichel-Athanasiou-Bjork
T. Johnson-Dickinson-Raddysh
Katchouk-Khaira-Anderson
Wagner-Toews-R. Johnson
Vlasic-S. Jones
C. Jones-Murphy
Kaiser-Zaitsev
Stalock
Mrazek
DEVILS MINUTE